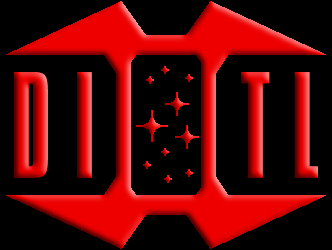 Visitor no :
30,769,987
Forum :
Posts :
Members :
Sudden death :
Last Week :
Joe UK with 53 points
All time :
Elim Garak with 648 points
Did you know :
Shops :
Quote :
McCoy : "There's something wrong about a man who never smiles, whose conversation never varies from the routine of the job, and who won't talk about his background."
Spock : "I
see
."
McCoy : "Spock, I mean that it's odd for a non-Vulcan. The ears make all the difference."
Spock : "I find your argument strewn with gaping defects in logic."
McCoy : "Maybe, but you can't evaluate a man by logic alone. Besides, he has avoided two appointments that I've made for his physical exam without reason."
Spock : "That's not at all surprising, Doctor. He's probably terrified of your beads and rattles."
TOS
:
I, Mudd
25 Sep 2021
Recreation and games
We're releasing a new list today 'Recreation and games', It features all the games and rec activities we've seen the crew of our various ships take part it.

It has both a list (in the lists section) and a gallery (in the galleries section).
24 Sep 2021
Movie and Episode quotes
Fixed an issue on the Movie and Episode Quotes pages that could cause names to be missed off.
Episode and Movie Images pages
We've updated the system behind the Episode and Movie images pages. It should be noticiably faster to load and as a side effect the Images button will be disabled when there are no images available for the episode / movie.

We've also added headings between the different types of images on these pages, because these pages have multiple images from different sources around the site.
23 Sep 2021
Episode review pages
We've updated the episode and movie review pages. The tables at the top of a review are now better laid out and the timeline button now greys out if there are no timeline entries for this episode.

As always if the page layout looks very wrong please force a refresh on your web browser. The stylesheet needs refreshing.
1 Sep 2021
Poll
We asked "Which is your favourite Star Trek series" and you voted for "Start Trek : Deep Space Nine" with a winning score of 14 out of 35 votes (40.0%). For our new poll we are asking "Which is your least favourite Star Trek series"
Episode Datapoints
We've updated the episode datapoints page today to include links for all images that have a reference to a given episode. We've also changed the page layout, from a comma-separated list for each category, to one item per line. It's a lot cleaner and much easier to see where one item ends and the next one begins, even on mobile.
Caption Comp
Congratulations to "SlartyBardFast" winner of last months caption competition.
---