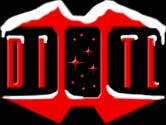 Visitor no :
37,692,213
Forum :
Posts :
Members :
Sudden death :
Last Week :
Gurius III with 83 points
All time :
Gurius III with 116 points
Did you know :
Shops :
Quote :
27 Nov 2023
Servers
Welcome to the new server.
24 Nov 2023
Move schedule
So the initial work has been done. The new server is configured and a test migration performed. I've set the DNS to update more frequently, in an attempt to shorten the time required for the rollout.

The plan is to freeze and start the process Monday morning UK time. I would do it tomorrow but I'm not in all day Sunday and don't want to take any chances.
23 Nov 2023
Server move
We're once again going to be performing a server move. This time it is pretty much the same hardware as last time but there's a Black Friday deal on, that should save me 20% over the next year or so. So if you haven't been through one of these moves before. It goes pretty much as follows:
A new server is purchased and setup along side the old one.
All data is migrated from the old server to the new one.
I'll setup and configure the DNS to point to the new server.
Forum access is frozen at this point on the old server. No posting will be possible.
Access will be possible on the new server.
It can take a few hours to days for your DNS to update and point to the new server. I will do what I can to minimise that downtime. Once your local DNS is updated you will find the new server and be able to post again. I will provide warning as to when this is going to start.
---