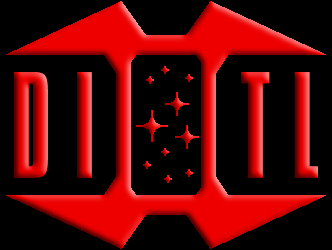 Visitor no :
33,422,454
Forum :
Posts :
Members :
Sudden death :
Last Week :
Fek'lhr with 29 points
All time :
Elim Garak with 648 points
Did you know :
Shops :
Quote :
30 Jun 2022
Reviews
I've radically reworked our reviews menu and pages today. Previously the menu had a section for each series with Cast, Crew, Episodes, Seasons and Best and Worst buttons. Given how many series there now are and how many seasons each had that meant a very long menu, which was confusing to say the least.

Now It has a section for TV Shows, under that is each series. If you click a series you get a page with Episodes, Cast, Crew, Best, Worst and Season buttons.

This has turned a menu with 82 buttons for TV reviews into one with 9. To say that this is a vast improvement is an understatement, it is much much cleaner, even if it is an extra click to get to a season listing.
28 Jun 2022
Main cast
I've updated the main cast system as follows:
The Episode page will only show the Main cast members that were in the season. So Beverly Crusher will not show for season 2 of TNG for example. Equally Tasha Yar will only show for season 1 etc.
The Cast page will now indicate which seasons someone was a main cast member for, if it was not all of them.
We have promoted Doctor Katherine Pulaski to main cast for Season 2 of TNG.
7 Jun 2022
Lower Decks
As suggested I've added brief reviews of Lower Decks. As with TAS we won't be adding any additional people, ships etc.
3 Jun 2022
Poll
We asked "What did you think of "The Examples", episode 5 of Season 4 of Star Trek Discovery?" and you voted for "Loved it!" with a winning score of 5 out of 9 votes (55.6%). For our new poll we are asking "What did you think of "All in", episode 8 of Season 4 of Star Trek Discovery?"
Caption Comp
Congratulations to "The Geek" winner of last months caption competition.
---