Details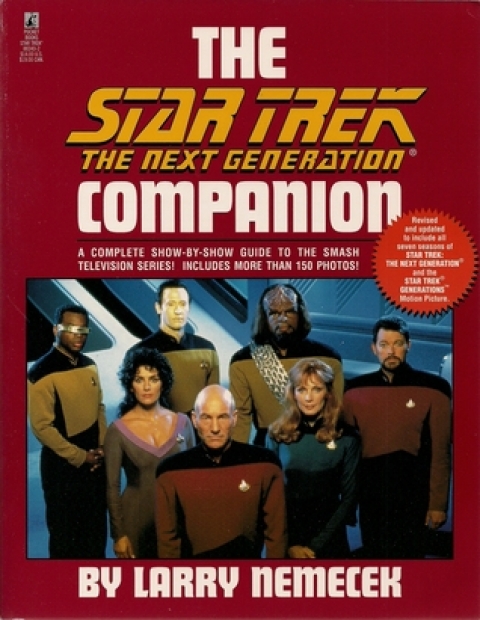 Title :
Star Trek: The Next Generation Companion
Writers :
Larry Nemecek
Published :
2003
Publisher :
Simon & Schuster
ISBN :
0743457986
Rating :
Editions :
There are two editions, on e which covers TNG through to Generations and one which updates it to Nemesis.
Review
A good accompanyment to the series, the TNG Companion gives a basic synopsis for each episode along with some interesting behind the scenes stories. The locations used, the was that sets are redressed and reused, the trouble it took to get a certain shot done just right, how special effects shots were accomplished, all the little background titbits that help you realise just what a mammoth task it was to turn out a series like TNG. There are pictures in black and white to accompany the text.
---