Details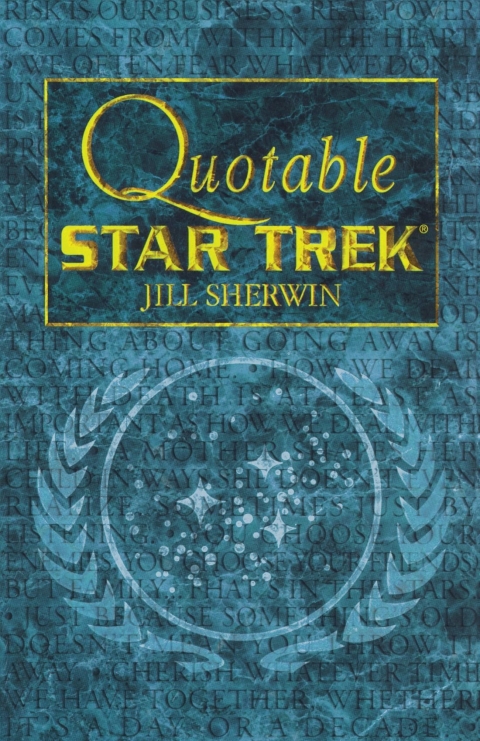 Title :
Quotable Star Trek
Writers :
Jill Sherwin
Published :
1999
Publisher :
Pocket Books
ISBN :
0671024574
Rating :
Editions :
There is a single edition.
Review
Like the nitpicker's guides this is one of those books that's not useful as such, but a whole lot of fun. It does exactly what it says on the cover - besides a short introduction, the book is nothing but a gigantic collection of quotes from Star Trek episodes and movies. The book is divided into categories such as "Life and Death", "Good and Evil", "Logic and Emotion", "Technology", etc. The quotes range from the funny to the profound, touching every base between - Ms. Sherwin has chosen superbly well, and you can be assured that no matter what your own favourite quotes are you will find them here. There are literally thousands of them - I've only come across one episode from any series that had no quotes at all, and most of the five or six hundred listed have several.
This is one of those books that you pick up and glance at, then find yourself just reading and reading... when you've seen as much Trek as I have every one you read evokes a scene, you hear the characters speaking the lines in your head. Half the time you want to hit the DVD collection and watch the episodes again to get the full impact. What more can you ask than that?
---