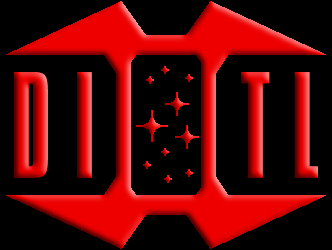 Given the popularity of the site (sixty thousand visitors a month these days), we've decided to offer some DITL merchandise. The site is privately funded, and we're in no danger of closing down or anything if nobody buys our stuff; we just thought we'd make the offer in case anybody was interested.

We have two shops, one covering the USA and one the UK and Europe. This is to make sure your postage costs are as low as possible and improve delivery times. Click the links above to visit the shop you require.

The range of merchandise on offer is slightly different between the two shops - this is because the company which does this for us simply doesn't offer the same choices in each area, there's nothing we can do about it I'm afraid. You can of course order from either shop, if you wish.

We've gone for a fairly basic selection of items. If there is an item that you'd like which is not on the list, feel free to contact us and ask, and if we can we'll add it for you.