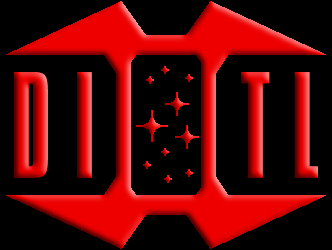 Visitor no :
30,122,483
Forum :
Posts :
Members :
Sudden death :
Last Week :
mckinneyc with 48 points
All time :
Elim Garak with 648 points
Did you know :
Shops :
Quote :
"You said you didn't want to hear about my other romances. I have a new love, Jean-Luc. And you can't keep killing all my lovers. That simply has to stop." -
Lwaxana
to
Picard
TNG
:
Menage a Troi
24 Jul 2021
Spelling mistake
Thanks to Kasper Nijhoff for spotting a spelling mistake on the
By Any Other Name
review page.
Caption Comp
I'm please to announce that we have now fixed the Caption competition voting system. You should now be able to vote again, even if you have recently changed your forum password.

Thankyou for your patience.
19 Jul 2021
30 million visitors
Congratulations to "Ivica Badinec", who was our 30 millionth visitor.
13 Jul 2021
Caption comp voting
I'm aware of an issue with Caption Comp voting not recognising passwords. There is a change in the software used for the forum that is not recognised by the voting system. We're working on solving the problem and will let you know when I have a solution.

There is also a problem with emailing those using yahoo accounts. I did have Yahoo solve the email problem, but they've gone and broken it again.
1 Jul 2021
Poll
We asked "What did you think of "Et in Arcadia Ego, Part 1", the 9th episode of "Star Trek : Picard"?" and you voted for "Loved it!" with a winning score of 13 out of 24 votes (54.2%). For our new poll we are asking "What did you think of "Et in Arcadia Ego, Part 2", the 10th episode of "Star Trek : Picard"?"
Caption Comp
Congratulations to "Bird of Prey" winner of last months caption competition.
---