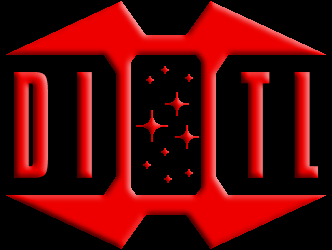 Visitor no :

14,386,084

Forum :

Posts :

318,042

Members :

408

Sudden death :

Last week :

T'Pau with 53 points

All time :

Elim Garak with 648 points

Did you know :

You can try your hand at 936 quiz questions in our recreation section
Shops :
UK / Europe
USA
Quote :

"Space must have seemed a whole lot bigger back then. It's not surprising they had to bend the rules a little. They were a little slower to invoke the Prime Directive, and a little quicker to pull their phasers. Of course, the whole bunch of them would be booted out of Starfleet today. But I have to admit, I would have loved to ride shotgun at least once with a group of officers like that." - Janeway to Tuvok; re the original series officers

VOY : Flashback
1 Mar 2015

Section

Update

Poll
We asked "Who was the best movie "bad guy"?" and you voted for "Khan Noonien Singh" with a winning score of 110 out of 190 votes (57.9%).
Caption Comp
Congratulations to Bird of Prey winner of last months caption competition.

27 Feb 2015

Section

Update

RIP Leonard Nimoy
This morning, Friday 27th February, Leonard Nimoy passed away. He had been hospitalised a week or so ago after suffering severe chest pains.

It's hard to sum up just how much Nimoy meant to Star Trek. Just about the only cast member to move from the original pilot into the main series, and the only one who then stayed with it through the whole series, on into the original series films, and then even survived into the recent reboot, Nimoy was a giant of the Star Trek case, on a par with - perhaps even more so than - Shatner himself. Watching some original series episodes recently, it's amazing just how much gravitas and subtlety he brought to Spock. At a time when most science fiction had barely moved past archetypal heroes and bad guys with straight line motivations, Nimoy gave us a character with deep complexity, and played it with a seriousness that made it resonate with millions. Little wonder that half-Human, half-Vulcan he created would become one of the most iconic characters in history. As Spock, he was the epitome of his own catch-phrase... he truly lived long, and he truly prospered.

Even reading about his experiences behind the scenes, it's clear that he never saw Spock - or any other acting or directing role he did - as simple, or easy, or something you could just knock out because it was lowbrow entertainment for the masses. He put real work into what he did, and he always seemed concerned with producing work that had genuine integrity. I recall his reaction to the publication of a Star Trek blooper reel; he was dead set against such things, because he believed that in order to produce good work actors on set needed the space to experiment and try things that might fail badly, and having such failures publicized might make them more cautious. Agree with that or not, it's an interesting insight into just how seriously he took his work.

And yet, he was not above poking a little fun at himself and his image, whether through appearances on the Simpsons and the Big Bang Theory or his music single, The Ballad of Bilbo Baggins, it was clear that Nimoy could indeed see the joke, when he chose to.

Perhaps the best thing to say is to quote one of the best lines of the best Star Trek scenes that he wasn't in. "Of all the souls I have encountered in my travels, his was the most... human."

Farewell, Leonard. And thank you for the memories.

1 Feb 2015

Section

Update

Poll
We asked "If you could Captain any ship, which would you like least?" and you voted for "USS Enterprise NX-01" with a winning score of 34 out of 131 votes (26.0%).
Caption Comp
Congratulations to Admiral Dunsel winner of last months caption competition.