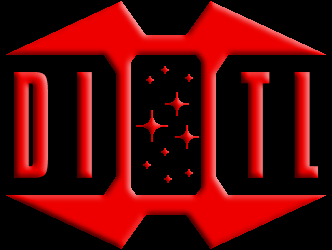 Visitor no :
31,140,244
Forum :
Posts :
Members :
Sudden death :
Last Week :
Joe UK with 55 points
All time :
Elim Garak with 648 points
Did you know :
Shops :
Quote :
21 Oct 2021
31 Million Visitors
Congratulations to Alejandro, our 31 millionth visitor.
13 Oct 2021
Future update
I've been working on a massive update for the site. I'm about 90% of the way through so far. When it is ready it will all appear at the same time. This time it is not a modification to the system, but rather fresh content. I'll leave you to speculate about what it may be but likely in a week or two I'll have an announcement. I won't confirm what it is if asked. :)
7 Oct 2021
People
People can now have more than one species. This is something we haven't done well from the start. After all Spock was half vulcan, half human. Now spock has Vulcan / Human on his record, as will others who are mixed species. These people will show up on both species people pages.
2 Oct 2021
Reference indicators
We've made the reference indicators slightly easier to see. They are now 75% size and within square brackets, rather than 50%. Given they were blue on a black background the change makes them a lot more visible without overly detracting from the text. (Force a reload to see the full effect). Like
 [this]
1 Oct 2021
Poll
We asked "Which is your least favourite Star Trek series" and you voted for "Star Trek : Discovery" with a winning score of 34 out of 71 votes (47.9%). For our new poll we are asking "What is your favourite epsiode of Star Trek Discovery Season 3"
Caption Comp
Congratulations to "SlartyBardFast" winner of last months caption competition.
26 Sep 2021
Episode and Movie Datapoints
So the datapoints pages on Episodes and Movies reviews has received the same speed enhancement that the images had and it seems a lot faster to me.

It also has allowed the button to be disabled when there are no datapoints on the given episodes. Previously it would have been too slow to perform the calculations to enable / disable the button. Now we have faster queries we're able to support it.
25 Sep 2021
Recreation and games
We're releasing a new list today 'Recreation and games', It features all the games and rec activities we've seen the crew of our various ships take part it.

It has both a list (in the lists section) and a gallery (in the galleries section).
24 Sep 2021
Movie and Episode quotes
Fixed an issue on the Movie and Episode Quotes pages that could cause names to be missed off.
Episode and Movie Images pages
We've updated the system behind the Episode and Movie images pages. It should be noticiably faster to load and as a side effect the Images button will be disabled when there are no images available for the episode / movie.

We've also added headings between the different types of images on these pages, because these pages have multiple images from different sources around the site.
23 Sep 2021
Episode review pages
We've updated the episode and movie review pages. The tables at the top of a review are now better laid out and the timeline button now greys out if there are no timeline entries for this episode.

As always if the page layout looks very wrong please force a refresh on your web browser. The stylesheet needs refreshing.
---