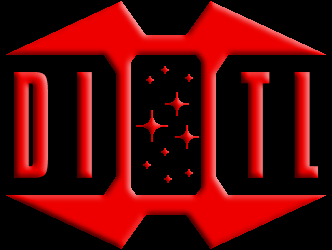 Visitor no :
33,104,393
Forum :
Posts :
Members :
Sudden death :
Last Week :
Oldna Poseidal with 27 points
All time :
Elim Garak with 648 points
Did you know :
Shops :
Quote :
"I skimmed a few of the more celebrated narratives. The stories were similar in some respects but their characters were weak and compassionate. With the exception of Shakespeare, of course. From what I could tell his plays were equally grim in both universes." -
Mirror Phlox
to
Mirror Phlox
; on the differences in literature between the two universes
ENT
:
In A Mirror, Darkly, Part 2
11 May 2022
Poll
We asked "What did you think of "All Is Possible", episode 4 of Season 4 of Star Trek Discovery?" and you voted for "It was okay!" with a winning score of 12 out of 26 votes (46.2%). For our new poll we are asking "What did you think of "The Examples", episode 5 of Season 4 of Star Trek Discovery?"
Caption Comp
Congratulations to "Chromedome" winner of last months caption competition.
22 Apr 2022
New server
Welcome to the new server.
20 Apr 2022
Server Migration
Server migration underway... See you on the other side.

Update: Cancel that... I've reenabled the forum.
19 Apr 2022
Server Outage
We've had another outage again today, based on a reboot for a software update that failed to actually boot. There was nothing wrong with it and another restart solved the problem, however, this is the second time such a thing has happened and I'm getting them to move the system over to new hardware. There will be some downtime but I'm not sure how long, or when. They're currently looking for hardware.
---