"Bible, Wrath of Khan, what's the difference?"
Stan - South Park
Site Admin

Posts: 11561
Joined: Mon Jul 09, 2007 2:28 pm
Location: Banbury, UK
Contact:
The image from the link :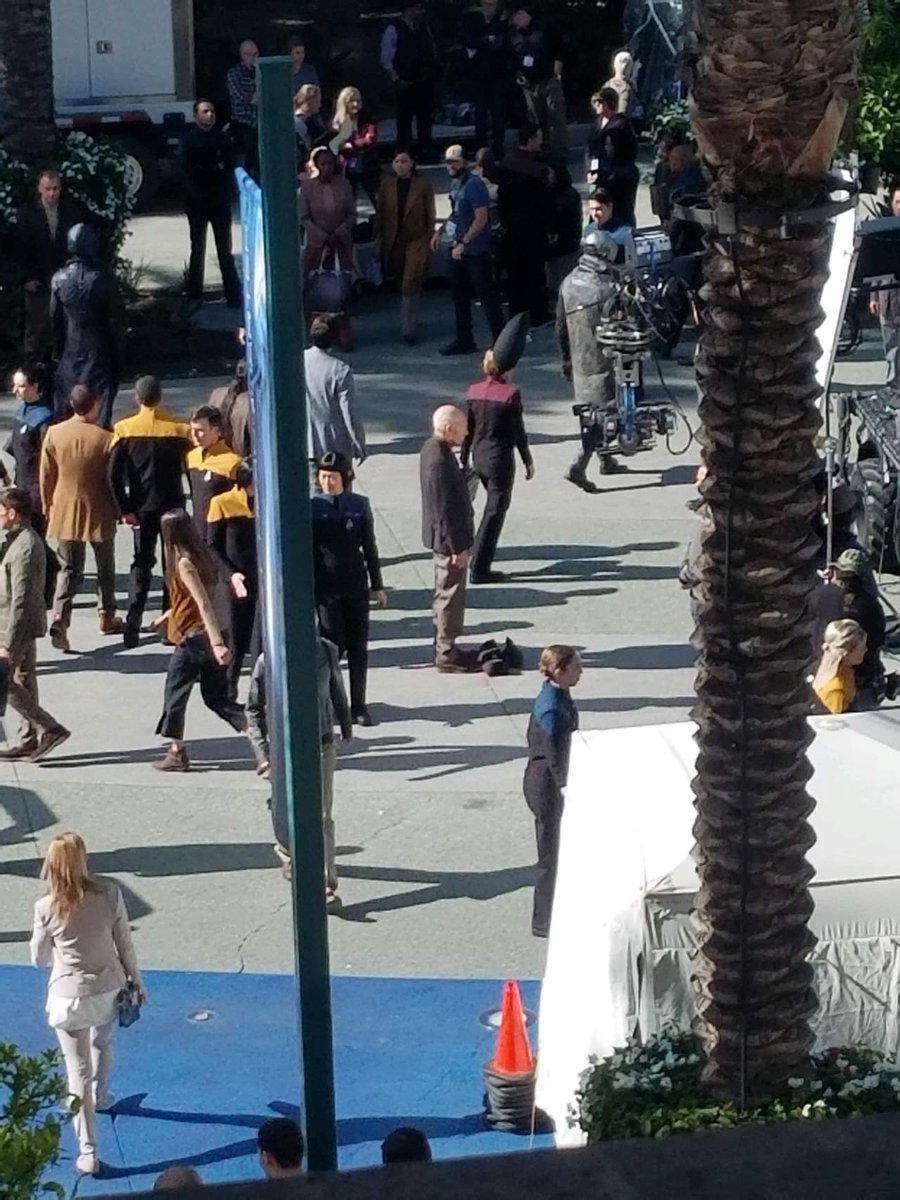 Although I am very, very wary of this show, I am looking for positive things to say. And so I will say : those uniforms do not look out of place for a post-TNG world.
Give a man a fire, and you keep him warm for a day. SET a man on fire, and you will keep him warm for the rest of his life...
Site Admin

Posts: 5773
Joined: Mon Jul 09, 2007 2:28 pm
Location: Oxford, UK
Contact:
I was wondering what the thing floating in front of Picard was. Then I realised... it's the camera and mic filming him

email, ergo spam
Lieutenant

Posts: 797
Joined: Mon Oct 25, 2010 3:11 am
Location: Surrey, United Kingdom
I am eagerly awaiting this, the uniforms look like they are back to exploration after the Dominion War, as the uniforms in later DS9 looked more militarized (IMO). I had been hoping for a post-Nemesis show, to move the universe forward, and I already have Amazon Prime, so there's that.

I did hate the idea of the Hobus nova destroying Romulus, and still do, but I guess it is something I will have to live with.
"No dictator, no invader can hold an imprisoned population by force of arms forever. There is no greater power in the universe than the need for freedom. Against that power, governments and tyrants and armies cannot stand."
As director, or as an actor?
"Bible, Wrath of Khan, what's the difference?"
Stan - South Park