Where the Bessel is a big long range, long endurance FTL transport, the Donkey is none of those things. Essentially, the Donkey is the Coalition's minivan. Holds six passengers, or a couple of tons of cargo. STL only, it's 6.4 m long, seats six people plus a pilot. Access doors at the side and a ramp at the rear, none fitted with airlocks - this thing can only go hangar to hangar. It's fitted with old-style repellors rather than modern propulsors, as many low-end Coalition craft are (much as how many aircraft today have propellor engines 70+ years after the jet was invented). Mobility is below that of even many civilian craft... ten gees maximum, endurance at max burn of about 12 hours.
Whilst that's pathetic by Coalition standards, bear in mind - you could fly from the Earth to the moon in this thing in about 46 minutes flat, and if Mars or Venus happened to be round this side of the Earth's orbit you could comfortably reach either one. Right now, we suck at space travel!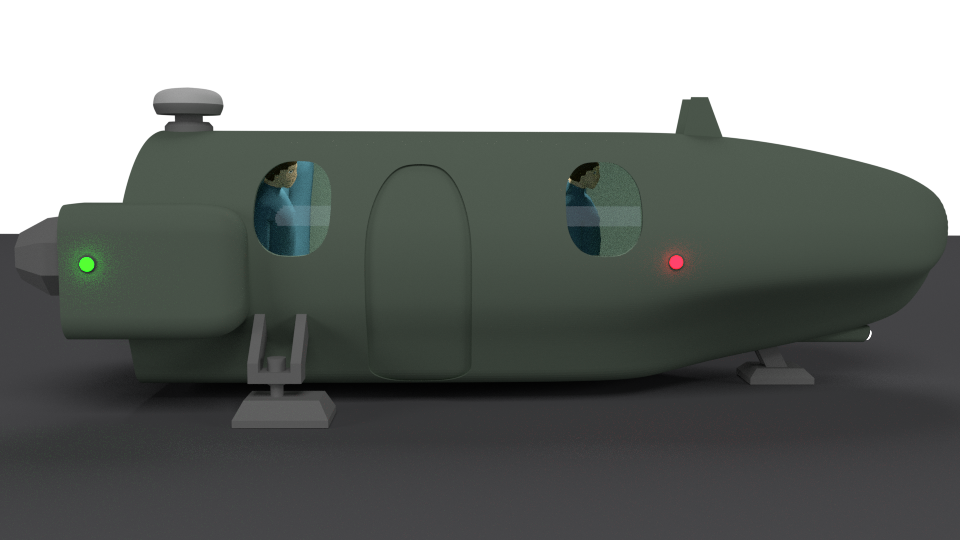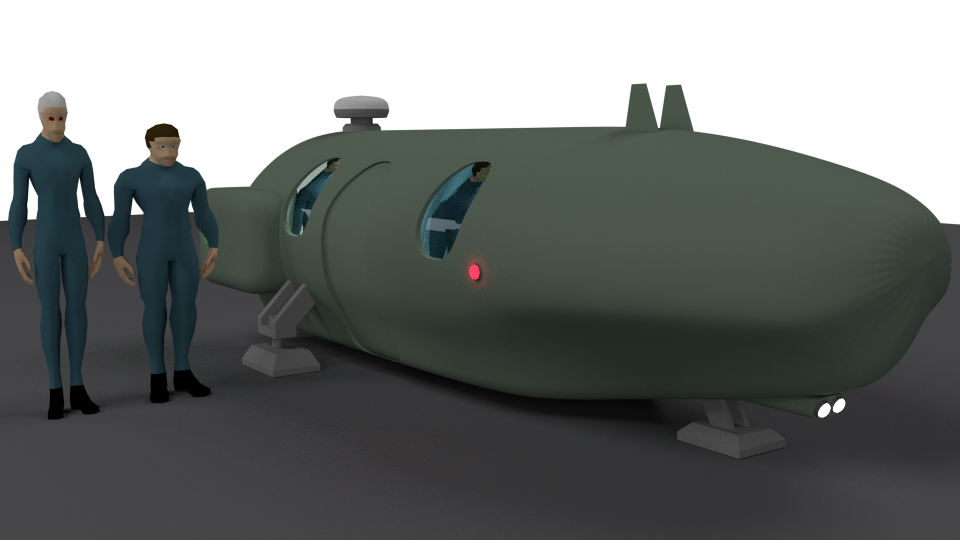 And with a Repellor unshipped...