Decided I was a bit bored doing huge ships, so here's on of the fighters. It's the Deathdealer, another contemporary of the Kororra class. The Deathdealer is a point defence fighter - short on range, but fast and agile as hell. Armament is a pair of AMP cannon. They're intended to be cheap, simple, basic machines that defend capital ships from other fighters.
This actually turned out harder to do than a capital ship in many ways, largely because of the curved fuselage shape. Believe it or not, the fuselage is a combination of two
very
distorted cylinders and a sphere. It's not perfect - the fuselage shapes should be blended into one another, but I don't find a way to do it. But overall I'm happy with how it came out, given my current limited knowledge of how to use blender. Would love to have a proper guy I could put into these scenes, as the machines are actually a reasonable scale with a guy.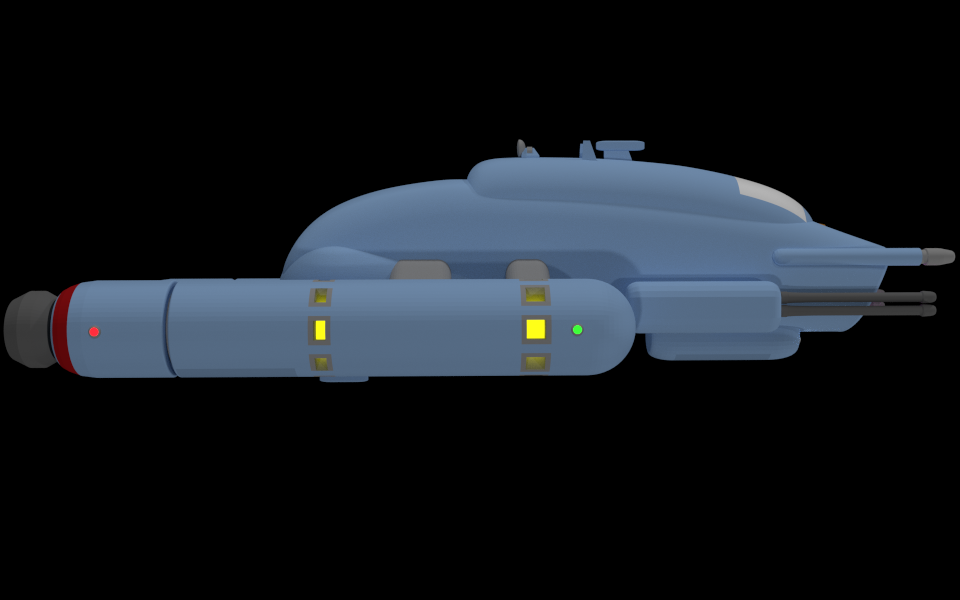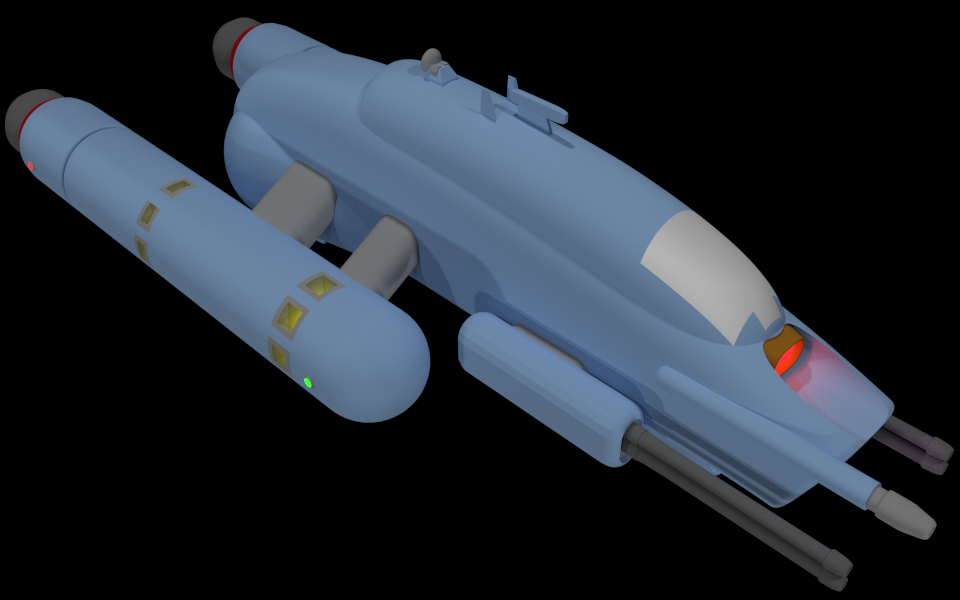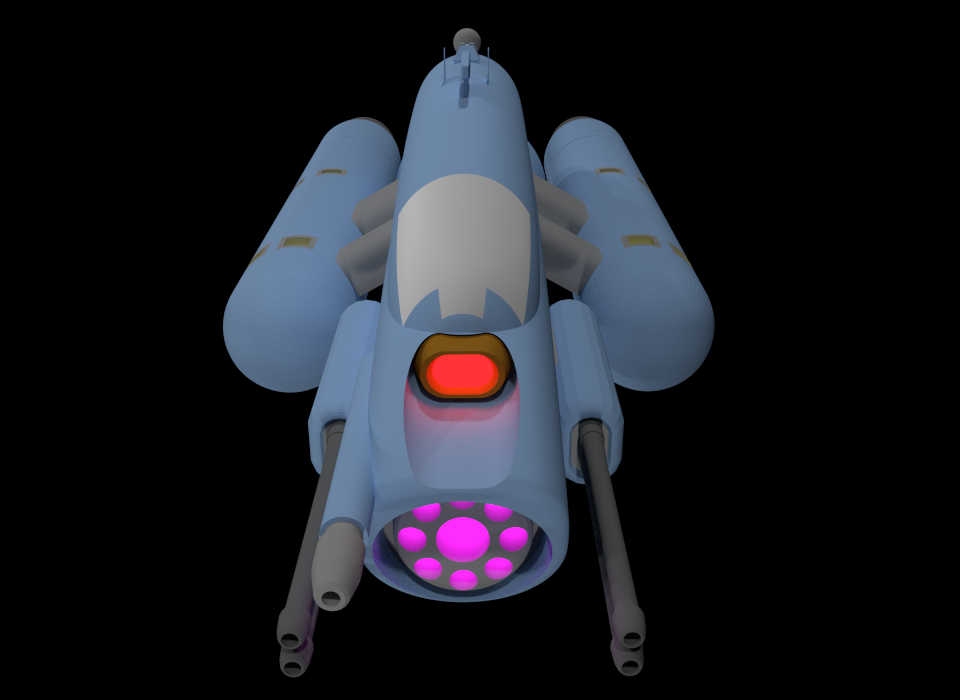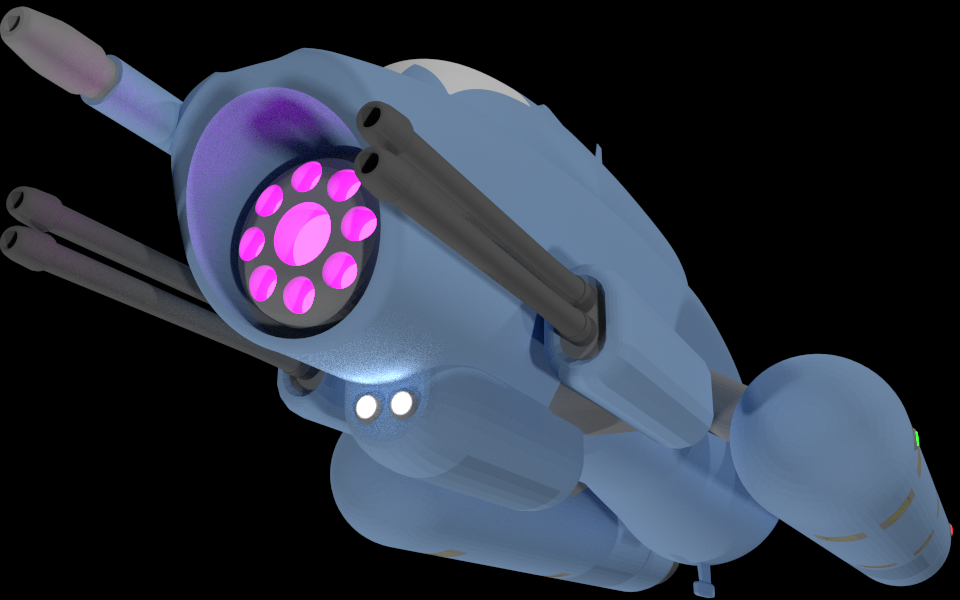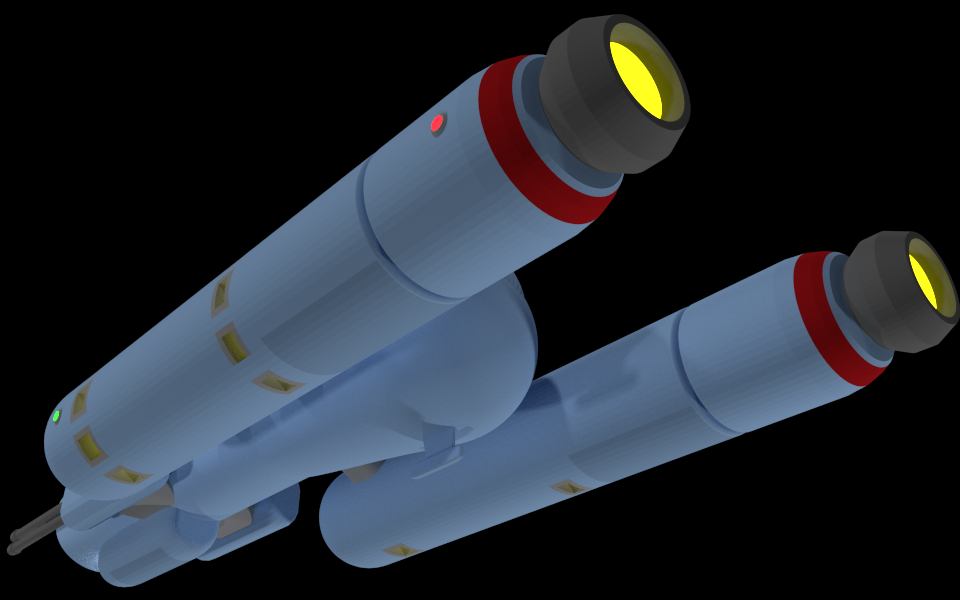 And with gear down... one thing I wanted to do for the Coalition universe is give the small ships wheels. So many sci fi shuttles and fighters land on a flat bottom, or skis. But wheels are so much more practical! They make it easier to pull a ship around when it's on the ground, they allow rolling landings, etc.