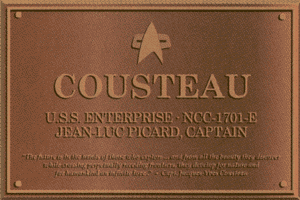 Even smaller ships can have a plaque. This is from
the Cousteau, the Captain's yacht of the Enterprise-E.
The motto reads "The future is in the hands of those who
explore - and fromall the beauty they discover while
crossing perpetually receding frontiers, they develop
for nature and for Humankind an infinite force."