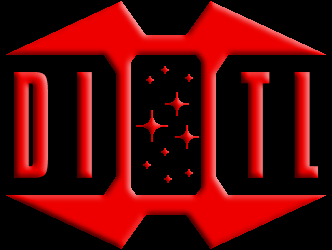 Visitor no :

13,659,640

Forum :

Posts :

316,009

Members :

402

Sudden death :

Last week :

Nathaniel with 62 points

All time :

Elim Garak with 648 points

Did you know :

Our lists section describes 109 space stations
Shops :
UK / Europe
USA
Quote :
"I might have expected something like this from a first year recruit, but not you. You did exactly what I'd do? If that's true then I've done a pretty lousy job setting an example around here. You're a senior officer on this ship, you're privy to the moral challenges I've had to face. You know I've wrestled with the fine line between doing what I think is right and interfering with other species. So don't tell me you know what I would have done when I don't even know what I would have done!" - Archer to Trip.
ENT : Cogenitor
27 Oct 2014

Section

Update

Reviews
We're making some changes to the reviews pages, as follows : Lots of junk messages have been added as reviews. To prevent this, as of now only those with a DITL forum account can add reviews. Forum registration is easy and free, just click on the "Forum" button. As a bonus, this will allow you to edit your own reviews, changing ratings or the text as you wish. If you have already added reviews and want to edit them, just make an account and then message one of the Forum administrators (me or Ian) and explain which reviews are yours, and we will sort it out for you. The site reviews have been given a button alongside the images, datapoints, etc. Similarly, the guest reviews have been given a button. If you want to add a guest review just click on it and then click the "add your own review" link. The guest reviews link on the site review page has been removed.

26 Oct 2014

Section

Update

Episode and Film images
We have now added a link below each image shown on an Episode or Film page. The link will take you to the main entry for that image.

1 Oct 2014

Section

Update

Poll
We asked "Who had the saddest death scene?" and you voted for "Spock" with a winning score of 60 out of 142 votes (42.3%).
Caption Comp
Congratulations to N'tran DS 12 winner of last months caption competition.