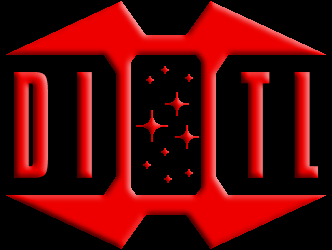 Visitor no :

14,524,835

Forum :

Posts :

318,323

Members :

409

Sudden death :

Last week :

Bowman with 43 points

All time :

Elim Garak with 648 points

Did you know :

We have 291 images on our temporal pages
Shops :
UK / Europe
USA
Quote :

Chakotay : "I can tell you a story, an ancient legend among my people. It's about an angry warrior who lived his life in conflict with the rest of his tribe. A man who couldn't find peace, even with the help of his spirit guide. For years he struggled with his discontent. The only satisfaction he ever got came when he was in battle. That made him a hero among his tribe, but the warrior still longed for peace within himself. One day, he and his war party were captured by a neighbouring tribe led by a woman warrior. She called on him to join her tribe because her tribe was too small and weak to defend itself from all its enemies. The woman warrior was brave and beautiful and very wise. The angry warrior swore to himself that he would stay by her side, doing whatever he could to make her burden lighter. From that point on, her needs would come first. And in that way, the warrior began to know the true meaning of peace."
Janeway : "Is that really an ancient legend?"
Chakotay : "No. But that made it easier to say."

VOY : Resolutions
1 Mar 2015

Section

Update

Poll
We asked "Who was the best movie "bad guy"?" and you voted for "Khan Noonien Singh" with a winning score of 110 out of 190 votes (57.9%).
Caption Comp
Congratulations to Bird of Prey winner of last months caption competition.

27 Feb 2015

Section

Update

RIP Leonard Nimoy
This morning, Friday 27th February, Leonard Nimoy passed away. He had been hospitalised a week or so ago after suffering severe chest pains.

It's hard to sum up just how much Nimoy meant to Star Trek. Just about the only cast member to move from the original pilot into the main series, and the only one who then stayed with it through the whole series, on into the original series films, and then even survived into the recent reboot, Nimoy was a giant of the Star Trek case, on a par with - perhaps even more so than - Shatner himself. Watching some original series episodes recently, it's amazing just how much gravitas and subtlety he brought to Spock. At a time when most science fiction had barely moved past archetypal heroes and bad guys with straight line motivations, Nimoy gave us a character with deep complexity, and played it with a seriousness that made it resonate with millions. Little wonder that half-Human, half-Vulcan he created would become one of the most iconic characters in history. As Spock, he was the epitome of his own catch-phrase... he truly lived long, and he truly prospered.

Even reading about his experiences behind the scenes, it's clear that he never saw Spock - or any other acting or directing role he did - as simple, or easy, or something you could just knock out because it was lowbrow entertainment for the masses. He put real work into what he did, and he always seemed concerned with producing work that had genuine integrity. I recall his reaction to the publication of a Star Trek blooper reel; he was dead set against such things, because he believed that in order to produce good work actors on set needed the space to experiment and try things that might fail badly, and having such failures publicized might make them more cautious. Agree with that or not, it's an interesting insight into just how seriously he took his work.

And yet, he was not above poking a little fun at himself and his image, whether through appearances on the Simpsons and the Big Bang Theory or his music single, The Ballad of Bilbo Baggins, it was clear that Nimoy could indeed see the joke, when he chose to.

Perhaps the best thing to say is to quote one of the best lines of the best Star Trek scenes that he wasn't in. "Of all the souls I have encountered in my travels, his was the most... human."

Farewell, Leonard. And thank you for the memories.

1 Feb 2015

Section

Update

Poll
We asked "If you could Captain any ship, which would you like least?" and you voted for "USS Enterprise NX-01" with a winning score of 34 out of 131 votes (26.0%).
Caption Comp
Congratulations to Admiral Dunsel winner of last months caption competition.