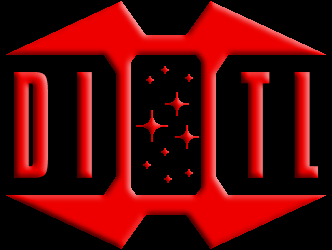 Visitor no :

14,975,317

Forum :

Posts :

319,540

Members :

413

Sudden death :

Last week :

Roeland de Groot with 38 points

All time :

Elim Garak with 648 points

Did you know :

We have 89 federation people entries
Shops :
UK / Europe
USA
Quote :

"I tried. I tried my best to run my establishment under this occupation. But you know what? It's no fun! I don't like the Cardassians, they're mean and arrogant. And I can't stand the Jem'Hadar. They're creepy, they just stand there like statues, staring at you. That's it. I don't want to spend the rest of my life doing business with these people. I want the Federation back! I want to sell root beer again!" - Quark to Kira; bemoaning the Dominion occupation of DS9

DS9 : Behind the Lines
3 Jun 2015

Section

Update

Timeline
Another Timeline update, this time 2374, which now has about fifty entries - one for every episode of DS9 season 6 and Voyager season 4.

1 Jun 2015

Section

Update

Poll
We asked "Which final episode worst rounded off the series?" and you voted for "Star Trek : Enterprise - These Are The Voyages" with a winning score of 90 out of 161 votes (55.9%).
Caption Comp
Congratulations to Graeme A Carter winner of last months caption competition.

5 May 2015

Section

Update

RIP Grace Lee Whitney
On Friday 1st May, Grace Lee Whitney passed away of natural causes at her home in Coarsegold. She was 85 years old.

Originally a dancer and singer, she worked Broadway and had a number of small roles in movies and TV before being cast as Yeoman Janice Rand Trek's first season in 1966. At the time she was struggling with personal issues, getting hooked on alcohol and diet pills. She would also say later that whilst on the show an unnamed executive had raped her. She lasted only eight episodes before being let go, prompting something of a downward spiral over what she saw as the rejection.

She eventually managed to kick her addictions, turning her life around and devoting herself to helping others do the same. She spent more than three decades on that work, and in 2013 she stated that she had gone full circle. She described her life as "happy, joyous, free, sober and saved, and a lot of fun, too. I have a lot of fun."