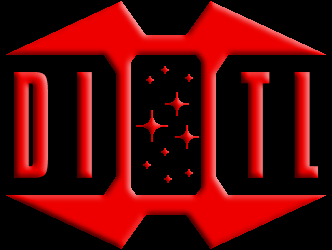 Visitor no :
30,790,030
Forum :
Posts :
Members :
Sudden death :
Last Week :
Joe UK with 91 points
All time :
Elim Garak with 648 points
Did you know :
Shops :
Quote :
Chakotay : "I can tell you a story, an ancient legend among my people. It's about an angry warrior who lived his life in conflict with the rest of his tribe. A man who couldn't find peace, even with the help of his spirit guide. For years he struggled with his discontent. The only satisfaction he ever got came when he was in battle. That made him a hero among his tribe, but the warrior still longed for peace within himself. One day, he and his war party were captured by a neighbouring tribe led by a woman warrior. She called on him to join her tribe because her tribe was too small and weak to defend itself from all its enemies. The woman warrior was brave and beautiful and very wise. The angry warrior swore to himself that he would stay by her side, doing whatever he could to make her burden lighter. From that point on, her needs would come first. And in that way, the warrior began to know the true meaning of peace."
Janeway : "Is that really an ancient legend?"
Chakotay : "No. But that made it easier to say."
VOY
:
Resolutions
26 Sep 2021
Episode and Movie Datapoints
So the datapoints pages on Episodes and Movies reviews has received the same speed enhancement that the images had and it seems a lot faster to me.

It also has allowed the button to be disabled when there are no datapoints on the given episodes. Previously it would have been too slow to perform the calculations to enable / disable the button. Now we have faster queries we're able to support it.
25 Sep 2021
Recreation and games
We're releasing a new list today 'Recreation and games', It features all the games and rec activities we've seen the crew of our various ships take part it.

It has both a list (in the lists section) and a gallery (in the galleries section).
24 Sep 2021
Movie and Episode quotes
Fixed an issue on the Movie and Episode Quotes pages that could cause names to be missed off.
Episode and Movie Images pages
We've updated the system behind the Episode and Movie images pages. It should be noticiably faster to load and as a side effect the Images button will be disabled when there are no images available for the episode / movie.

We've also added headings between the different types of images on these pages, because these pages have multiple images from different sources around the site.
23 Sep 2021
Episode review pages
We've updated the episode and movie review pages. The tables at the top of a review are now better laid out and the timeline button now greys out if there are no timeline entries for this episode.

As always if the page layout looks very wrong please force a refresh on your web browser. The stylesheet needs refreshing.
1 Sep 2021
Poll
We asked "Which is your favourite Star Trek series" and you voted for "Start Trek : Deep Space Nine" with a winning score of 14 out of 35 votes (40.0%). For our new poll we are asking "Which is your least favourite Star Trek series"
Episode Datapoints
We've updated the episode datapoints page today to include links for all images that have a reference to a given episode. We've also changed the page layout, from a comma-separated list for each category, to one item per line. It's a lot cleaner and much easier to see where one item ends and the next one begins, even on mobile.
Caption Comp
Congratulations to "SlartyBardFast" winner of last months caption competition.
---