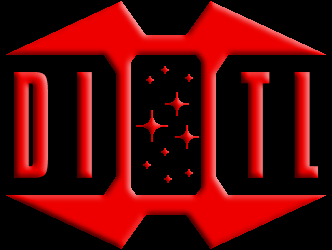 Visitor no :
26,008,745
Forum :
Posts :
Members :
Sudden death :
Last Week :
Derrick with 23 points
All time :
Elim Garak with 648 points
Did you know :
Shops :
Quote :
"We've got less than ten hours before this weapon reaches Earth. The captain wants to take a team aboard to destroy it. I don't imagine the Reptilians will make this easy for us, but that's why you're here. That's why Major Hayes picked each one of you for this mission: because he knew you'd get the job done. I need three volunteers." -
Reed
to The Macos; every one of them immediately volunteers
ENT
:
Countdown
4 May 2020
Graham
It is with great sadness that I have to announce that Graham Kennedy, my brother and author of this site, has passed away at the age of 50.

Last Thursday he was admitted to the local hospital were tests showed that he had metastatic cancer. A secondary infection was affecting his breathing and causing very low blood pressure. The doctors say that the infection flared early this morning and he died peacefully at approximately 9:45am. He had tested negative for Corona Virus.

His Dad, myself and my wife were able to visit him on Friday despite the lockdown. He will be greatly missed.
1 May 2020
Poll
We asked "Did you like Identity, Part II, the ninth episode of The Orville season 2?" and you voted for "Loved it!" with a winning score of 11 out of 21 votes (52.4%). For our new poll we are asking "Did you like Blood of Patriots, the tenth episode of The Orville season 2?"
Caption Comp
Congratulations to "Cyrus Ramsay" winner of last months caption competition.
11 Apr 2020
Size Comp
Temporal ships size comparison is now working again.
9 Apr 2020
Orbital office size update
The orbital office from TMP has a new height, 210 m. Thanks to our forumites, especially AlexMcpherson79, for pointing out the problem. We've also re-scaled the Regula One height so that the main modules of each are approximately the same.
8 Apr 2020
Buttons and Sub-headings
Previously we have had pages with multiple buttons in the header such as "Notes" and "Images" on weapon pages. We then had a sub-heading on the page to say which option you were looking at. For example "Notes" on the notes page, as so:



This seemed a little redundant and so we have combined this into a single simpler system. We have retained the buttons and removed the sub-headings, but, now we make the button for the current page show in red. This gives a very clear indication of which page you are on and saves a little space as there is no need for a separate sub-heading, leaving more room for content. This is useful on all platforms but more so on mobile devices with limited screen space. The above example would now look like this:


---