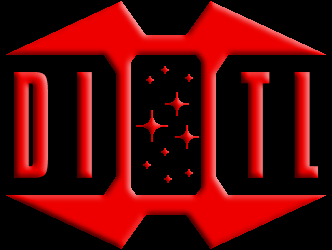 Visitor no :
26,062,105
Forum :
Posts :
Members :
Sudden death :
Last Week :
Joe UK with 21 points
All time :
Elim Garak with 648 points
Did you know :
We have 133 images on our
stations
pages
Shops :
Quote :
"Death, destruction, disease, horror. That's what war is all about, Anan. That's what makes it a thing to be avoided. You've made it neat and painless, so neat and painless you've had no reason to stop it!" -
Kirk
to
Anan
TOS
:
A Taste of Armageddon
2 Jun 2020
1 Jun 2020
Poll
We asked "Did you like Blood of Patriots, the tenth episode of The Orville season 2?" and you voted for "Meh" with a winning score of 3 out of 9 votes (33.3%). For our new poll we are asking "Did you like Lasting Impressions, the eleventh episode of The Orville season 2?"
Caption Comp
Congratulations to "Captain 8472" winner of last months caption competition.
4 May 2020
Graham
It is with great sadness that I have to announce that Graham Kennedy, my brother and author of this site, has passed away at the age of 50.

Last Thursday he was admitted to the local hospital were tests showed that he had metastatic cancer. A secondary infection was affecting his breathing and causing very low blood pressure. The doctors say that the infection flared early this morning and he died peacefully at approximately 9:45am. He had tested negative for Corona Virus.

His Dad, myself and my wife were able to visit him on Friday despite the lockdown. He will be greatly missed.
---