Here are some things you guys might like to see; these will be posted on a need to know basis. The little rectangle near the fireplace is the dumbwaiter.
MAY MANOR 1F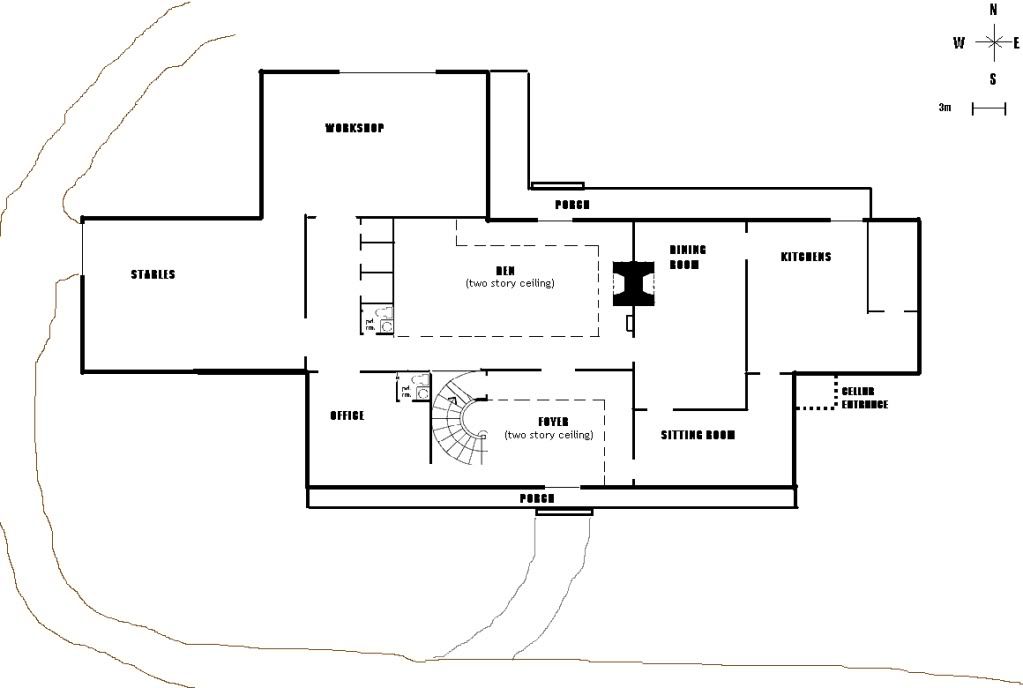 MAY MANOR 2F
This should help with initial navigation around the manor. Additional maps will come up when you guys leave the premises.
Please excuse the crudity of this model, I didn't have time to draw it to scale or to paint it.