source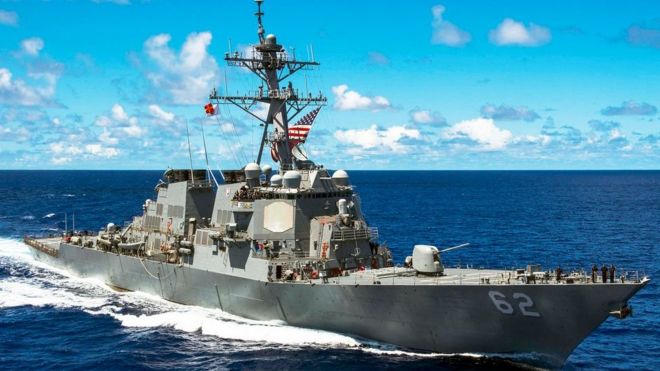 A US Navy destroyer has collided with a merchant vessel close to Japan.

The collision involving the USS Fitzgerald happened 56 nautical miles south-west of Yokosuka around 2:30am local time (18:30 BST) on Saturday. The extent of injuries and damage is being determined, the US Navy said.

The Navy has requested help from the Japanese Coast Guard. Japan's public broadcaster, NHK, reported that the US ship was said to be listing and help was being sent.

NHK said the coastguard's patrol ships and planes have been dispatched to the area.
There's a few careers down the pan.

So how the hell do you collide with a merchant ship when you're fifty miles out to sea? Surely there's enough room out there that you'd never have to come anywhere near another ship? Or was this some crowded sea lane with ships all over the place?