Details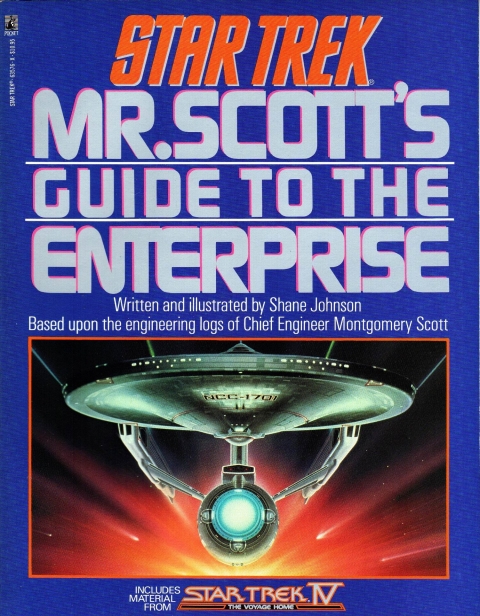 Title :
Star Trek: Mr Scott's Guide to the Enterprise
Writers :
Shane Johnson
Published :
1987
Publisher :
Titan Books
ISBN :
1852860286
Rating :
Editions :
There is a single edition.
Review
An in depth look at the Enterprise-A purportedly written by the great man himself, Mr. Scott's Guide to the Enterprise is an interesting and enjoyable look at the shortest serving Enterprise of them all. We are treated to dozens of blueprints, deck plans and photographs, along with artist's sketches. There's a tounge in cheek aspect to some of it - we get artists renderings of different takes on a given part of the ship presented as if the Starfleet engineers were proposing different hardware configurations.
Alas, the book is a little lacking in accuracy. Johnson didn't have the advantage that Sternbach and Okuda had of working for the show, so he had to extrapolate some of the technology. Some of this has become badly dated - he fits the Enterprise-A with a transwarp drive, which made sense at the time of Star Trek III/IV but doesn't now.
Despite the flaws, though, this is still an entertaining read. Not to be on the "must have" list, but these are available very cheap nowdays and are well worth having..
---